January Garden Calendar
Find this article at:
go.ncsu.edu/readext?571366
Below are some gardening tips for the month of January: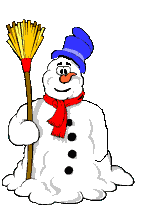 Fertilizing
Use wood ashes on your vegetable garden, bulb beds and non-acid loving plants if the pH of the soil is below 6.0.
Planting
Plant asparagus crowns this month when soil is dry enough to work.
Pruning
Prune grape vines.
Prune broken and undesired limbs on your shade trees.
Remove "weed" or undesirable trees from your landscape.
Spraying
Lawn Care
Keep tree leaves from collecting on your lawn.
Slow-release fertilizers may be applied on cool-season lawns.
Propagation
Hardwood cuttings of many landscape plants like forsythia (yellow bells), flowering quince, weigela, crape myrtle, juniper, spirea and hydrangea can be taken this month.
Specific Chores
Do not forget to care for holiday house plants like poinsettia, amaryllis, Christmas cactus, gloxinia and cyclamen.
Order your small fruit plants like strawberry, blueberry and blackberry for a mid-March planting.
Study your home landscape to see what additions or improvements can be made this spring.
Visit your local Extension Center for landscape and garden information.
Prepare a spot in the vegetable garden for early spring vegetables like English peas, cabbage, carrots, onions, Irish potatoes, radishes, rutabagas, spinach and turnips.
Study your seed catalogs and check for the All-American Selections of flowers and vegetables.
Order fruit trees, if not done last fall.
Contact the Extension Center to find out the recommended small fruit varieties.